GAINING EXPERIENCE
We continue the process of A.R.C.H.I.T.E.C.T. – the process of gaining experience as a student or soon-to-be architectural graduate.  Below is the PROCESS
Tools – Career Search – 050920
Experience – 051620
Commitment
Transition
"I hear and I forget. I see and I remember. I do and I understand." – Confucius (551 bc–479 bc)
Experience is the second requirement for becoming an architect. In most states, candidates satisfy the formal requirement for experience by participating in and completing the Architectural Experience Program (AXP), a program of the profession.
But the question is how? How do you, as a student of architecture, obtain a position when you have no experience? This is a classic Catch-22; you need experience to gain a position and a position to gain experience.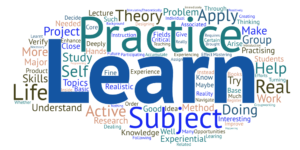 Early exposure to the profession through the experiential programs often offered through your institution is important. As is possible, consider participating in any of the following to gain experience. Regardless, you should seek opportunities for experience.
Shadow
Volunteer
Research with Faculty
Externship
Internship
Cooperative Education
Preceptorship
Career-Related Experience
To become an architect, it is important for you to participate directly in the profession—to observe or participate in architecture, an architectural firm, or your education. Gain experience as you work in the design studio and other courses.
Given the current state of affairs, it may be more difficult, but persist.