RESEARCH
Last week, we started the process of A.R.C.H.I.T.E.C.T. – the process of gaining experience as a student or soon-to-be architectural graduate.  Below is the PROCESS
Research – 030620
Connections –
Help
Interim Positions
Tools
Experience
Commitment
Transition
RESEARCH is critical.  What positions in an architecture firm can best utilize your skills and knowledge? What employers have such positions?  Do not limit your search to the architecture profession; the best employment opportunities may be with an interior design firm, a construction firm, a government agency, a corporation, or an engineering firm.  Again, be creative in your search.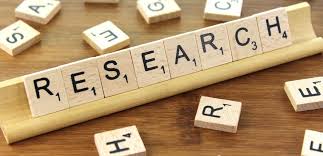 What do you research?  Probably, most important – FIRMS.  What firms (or employers) are there for which you could work.  Of course, there are a number of resources for this research.  We suggest that the best is people – connecting and asking question of fellow students and faculty (will also cover CONNECTIONS next week).  Also, ask your parents, former high school teachers (especially your architecture teacher) and others that may know architects.  One idea is your former teaching assistant who is now in the workforce.
The American Institute of Architects has an online career center that advertises positions but do not rely on only job boards.  Many local or state AIA components provide a list of their AIA member owned firms for potential clients (see below).  Also, contact directly the AIA component in your area for connection to firms.
AIA Career Center
https://careercenter.aia.org/jobseekers/
AIAS Career Center
AIA Chicago – Find an Architect
https://www.aiachicago.org/find-an-architect/
There are many online resources that also have connection to positions and firms like Archinect and Architzier. 
ARCHINECT
Architizer
Remember, spending time on the research of firms can be exhausting to consider sharing the responsibility with a classmate.  Also, determine a way to document what you learn – some use a sketchbook; others may use a spreadsheet.  You may end of using this research for years to come.
SALARY information is also important!  What is the starting salary for a summer intern?  Or a recent architectural graduate.  Do larger firms pay more than smaller firms?  What can you do to leverage a higher salary if offered as part of your career search?  See one summary from the Bureau of Labor Statistics.
"The median annual wage for architects was $79,380 in May 2018. The median wage is the wage at which half the workers in an occupation earned more than that amount and half earned less. The lowest 10 percent earned less than $48,020, and the highest 10 percent earned more than $138,120."
Bureau of Labor Statistics, U.S. Department of Labor, Occupational Outlook Handbook, Architects, on the Internet at https://www.bls.gov/ooh/architecture-and-engineering/architects.htm (visited February 23, 2020).
LOCATION can also be important; regardless of whether it is a summer position or your first position after graduation, where will it be.  As you might expect, many current students will go back home in order to save monies by living at home, but some will move to a new location because of the position. 
For after graduation, you have the opportunity to consider moving to a new location.  Granted, you might consider bigger cities like Chicago, New York, Los Angeles, or Atlanta.  Most of the bigger cities have more firms which equals more opportunities.  But, aside from the position, what other criteria are important – climate, nightlife, etc.  Where do you want to live after graduation, but where do you want to live 5-10 years after graduation?
As you can see, RESEARCH is an important part of the Career Search.  Best to you and if willing, share your thoughts on the process.