AIA LEADERSHIP – HISTORIC TIME
Earlier in June, we highlighted attending professional conferences; in particular, we discussed the recent AIA Conference on Architecture 2023 held in San Francisco.
https://www.archcareersguide.com/professional-development-attending-conferences-2023/
AIA Conference on Architecture 2023 (A'23)
June 7 – 10, 2022
San Franscisco, CA
https://conferenceonarchitecture.com/
Well, something historic happened at the AIA conference that had never happened previously.  In electing Evelyn Lee, FAIA as AIA President for 2025, the association elected its third consecutive woman to serve as its national president; this continues the work of the previous five woman who have served as the AIA President in the past; below are the three:
Evelyn Lee, FAIA – AIA President 2025
https://www.aia.org/articles/6635968-evelyn-lee-faia
Kimberly Dowdell, AIA, NOMAC – AIA President 2024
https://www.aia.org/articles/6516911-kimberly-dowdell-elected-aias-2024-preside
Emily Grandstaff-Rice, FAIA
https://bostonrealestatetimes.com/new-leaders-elected-to-aia-board-of-directors-emily-a-grandstaff-rice-elected-2023-president-elect/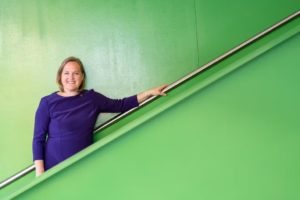 More details and links for each of them.
Evelyn Lee – AIA President 2025
https://practiceofarchitecture.com/
A licensed architect in the state of California, Evelyn has over 15 years of experience working with individuals and companies that are looking to reshape their future.
She has been a featured keynote speaker, panelist, and moderator at national conferences and symposiums. Her topics focus on developing knowledge leadership, organizational change management, capacity building, stakeholder engagement, and strategic approaches to put design thinking to work in life and in practice. She also serves on the advisory council to ZeroSixty, an accelerator for the AEC Industry and is the first female Treasurer to AIA National's Board
When not working on the Practice of Architecture, Evelyn works as the first-ever Senior Experience Designer at Slack Technologies.
Kimberly Dowdell – AIA President 2024
https://www.archcareersguide.com/dowdell_k/
An architect determined to make the world a better place, Dowdell is based in Chicago with global design firm, HOK. Hailing from Detroit, her educational path includes Detroit Public School: Burns Elementary, Gibson School, Cranbrook Kingswood, Cornell and Harvard, where she was a Sheila C. Johnson Leadership Fellow.
Emily Grandstaff-Rice, FAIA – AIA President 2023
https://aiadetroit.com/qa-with-aias-ceo-president-and-president-elect/
Emily Grandstaff-Rice, FAIA, is a senior project manager/senior associate at Perkins&Will.  As an architect, her portfolio includes work for a wide range of clients. Her most recent projects focus on K-12 and higher education learning environments; she is drawn to them for their ability to change students' lives and prepare them for the future.
Emily has demonstrated continued and significant service to AIA, including leading the national equity, diversity, and inclusion conversation and serving as the 2014 president of the Boston Society of Architects/AIA. As a former chair of AIA's Equity in Architecture Commission, she was instrumental in creating the AIA Guides for Equitable Practice. She will use her national platform to advance equity and climate action and effect widespread positive change in the industry.
Clearly, the AIA is in good hands for the forseeable future due to its current leadership.  If not already, become involved with the AIA at the local, state or national levels.