SUMMER PROGRAMS – ONLINE
As you should know, ARCHCareersGuide.com publishes the most comprehensive listing of Architecture Summer Programs.  From the website below, you can search, filter, and even download the listing of over 200 programs.
Architecture Summer Programs
https://www.archcareersguide.com/summer/
As you might expect, many programs have returned to in-person programs as the issues of COVID-19 have mostly disappeared, but a handful of programs are still maintaining online programs.  From our perspective, this is a positive as NOT all students can access an in-person program.  Granted, there are many advantages to an in-person program, but there are also advantages of an online program.
Below are just some of the online programs offered; more to come.
Syracuse University
https://precollege.syr.edu/programs-courses/summer-college-online/summer-college-online-program-listing/architecture/
Dates: Monday, July 24– Thursday, Aug. 10, 2023 (3 weeks)
Time: MTWTh*; 11:00 am – 1:30 pm, 4:30 – 6:00 pm
Format: Online
Eligibility: Students must be of rising junior or senior status or a 2023 high school graduate.
Credit: 3 credits
Cost: $2,985
Description: The Summer College Architecture course offers a unique experience that is based upon a fundamental, conceptual introduction to architecture. High school students in this summer STEM course are taught spatial definition, form, and spatial relationships, leading up to a final project that asks students to design a small pavilion in downtown Syracuse. To support these endeavors, Architecture faculty will teach physical model making, mechanical drafting, digital modeling in Rhino, digital visualization in V-Ray, digital illustration in Adobe Illustrator, and digital image editing in Adobe Photoshop.
https://news.syr.edu/blog/2020/08/12/school-of-architecture-hosts-summer-programs-for-high-school-students/?_gl=1*7caod4*_ga*MTkxNDY5Mjk4NS4xNjgyMzQyMzYw*_ga_QT13NN6N9S*MTY4MjM0MjM1OS4xLjEuMTY4MjM0MzAwOS41My4wLjA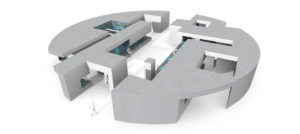 Wisconsin-Madison, University of
https://uwm.edu/sarup/future-students/architecture-summer-camp/
Dates: Sunday, July 30– Saturday, August 5, 2023 (1 week)
Time: July 30 – 7:00 – 8:00pm CDT / July 31 – August 4  – 9:00am – 12:15pm.
Format: Online
Eligibility: Students in grades 9-12, including new high-school graduates.
Cost: $475
Description: The UW-Milwaukee School of Architecture and Urban Planning offers an opportunity for high school students to experience architecture education through our architecture summer camp, which we have proudly offered for over two decades. In response to the pandemic and to provide the same rigorous, hands-on learning experience that students across the U.S. have come to expect from summers at SARUP, we're proud to offer a fully online Virtual Architecture Summer Camp again this year from July 30-August 5th.
Our Virtual Architecture Summer Camp is ideal for students interested in architecture, design, and 3D design technologies. Students in grades 9-12, including new high-school graduates, will learn the basics of architectural design. SARUP faculty member Alex Timmer, supported by SARUP graduate students, faculty, and staff, are excited to rise to the challenge of making this year's academy memorable.
Virginia Tech
https://archdesign.caus.vt.edu/special-programs/inside-architecture-design/
Dates: Tuesday, July 18– Sundday, July 23, 2023 (1 week)
Time: July 30 – 7:00 – 8:00pm CDT / July 31 – August 4  – 9:00am – 12:15pm.
Format: Online
Eligibility: Contact Program
Credit: 3 credits
Cost: $280
Description: Primarily a hands-on experience, students work with long-time educators and practitioners in exercises designed to stimulate discussion and discovery of issues affecting the design world. Though these fields are professional disciplines, the tenants of the curriculum are anchored in the belief of design as a way of life.
The course is modeled around the curricula of the nationally ranked programs in the School of Architecture and School of Design (architecture, industrial design, interior design, and landscape architecture). Much of the concepts covered are the focal points of the first year of the design studio of the undergraduate program. Students will explore the intuitive, problem framing modes of design. Emphasis is placed on formulating new visions and the richness of ambiguity through conceptual thinking.
The virtual session takes advantage of participating students' diversity of geo-locations to explore the rich variety of spaces and forms which constitute the built environment. Students will deep-dive into a week-long design challenge involving program tutorials, group discussions + critiques, short lectures about emerging designers + exciting new projects, and hands-on exercises encouraging exploration beyond the workspace. The session will be led by VT School of Architecture faculty member Dr. Andrew Gipe-Lazarou.