GIFT IDEAS
In celebration of the holiday season, below are a number of links to websites that highlight gifts for those architects / aspiring architects in your life.
Of course, if none of these lists of gifts provide you any ideas, you can always go with the following classics ideas –
BOOKS: It would need to be an architecture book; every architect / architecture students loves an architecture book.  I received the book below as a gift for the holidays.
Julius Shulman: Architecture and its Photography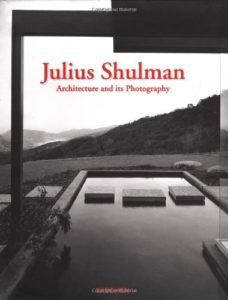 BLOCKS: Every architect / architecture student loves blocks – below is a list of the best blocks, but remember, you must be young at heart.  You also have Legos.
The 10 Best Construction and Building Blocks for Gifted Kids of 2020
https://www.verywellfamily.com/top-construction-sets-for-gifted-children-1449021
SKETCHBOOK: You definitely cannot go wrong with a sketchbook for the architect / architecture student in your life.
10 Best Sketchbook for Architects
https://www.architecturelab.net/best-sketchbook/
GIFT IDEAS
35 Creative Gifts for Architects and Architecture Lovers
https://mymodernmet.com/architecture-gifts/
Looking for the perfect architecture gift? Here are 35 creative products that will help you find something special for the architecture lover in your life.
45 Creative Gifts for Architects
https://dodoburd.com/gifts-for-architects
When you need the right gifts for architects, it can be hard picking out something good, especially if you're not an architect. Here is a selection of helpful and unique gifts that play to their profession and will make them happy.
2020 Gifts for Architects, Designers & Creatives
https://www.archisoup.com/gifts-for-architects
Figuring out what to buy an architect, designer and/or a creative can be particularly hard when it comes to present shopping, and so although we aim this gift list predominately at architects, we think there's something in here everyone.
The Best Gifts for Architects, According to Architects
https://nymag.com/strategist/article/best-gifts-for-architects.html
Finding the perfect holiday gift can be maddening. Is this the color they'd want? Is it something they already have? Is it so last year? What can make the hunt even more difficult is shopping for someone with impeccable (or, at least, very specific) taste — a quality that architects are known for. If you're stumped about what to get the aspiring Le Corbusier on your list, fear not: We've talked to nine architects and designers about the gifts they think other architects would appreciate. Here, their favorite pens for drafting and lamps for sketching.
40 Gift Ideas For Architects And Interior Designers
https://www.contemporist.com/40-gift-ideas-for-architects-interior-designers/
Architects and interior designers can be difficult to buy gifts for. They pay so much attention to detail and style that it's intimidating to get them anything. To help you out we've compiled a list of gift ideas including tools, books, art, and more that the architects and designers in your life are sure to love.
Whatever gift you choose, we are sure that it be greatly appreciated.
Happy Holidays!