Last week, we introduced the YOU criteria; this week, we introduce the INSTITUTION criteria. Although the degree program you will attend resides in an academic unit – college or department, the academic unit belongs to an institution. You should consider attributes of the institution but next week, we will highlight the ARCHITECTURE PROGRAM criteria.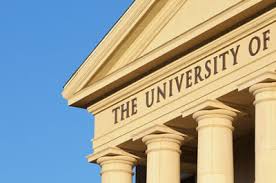 Decision-Making Process: Institution Criteria
Regardless of the architecture degree you may pursue, how do you select an architecture program? After learning about the many degree programs, choosing among them may seem a daunting task; over 125 institutions in the United States and Canada offer professional architecture degree programs. However, if you analyze the criteria that are most important, you can quickly narrow your search and manage this process.
INSTITUTION
Attributes to consider when selecting an institution include:
Type of school: While most individuals refer to all post–high school institutions as colleges, there are different types from which to choose. Most probably consider the university, typically a cluster of colleges under a single administration. However, just as possible is a four-year college, which is usually smaller and places less emphasis on research. Other choices include an institute of technology or polytechnic institute; these focus primarily on engineering and the sciences. Another choice is a two-year college or community college—a viable option, but one that will require transferring to an accredited program to complete your undergraduate degree.
Locale: Where is the institution located? Is it in an urban or a rural setting, or somewhere in between? To what extent is the location of program important to you? Architecture programs located in cities such as New York, Chicago, or Philadelphia consider this urban location an asset, as it gives proximity to architecture to be studied and to architects and other professionals.
Institution size: How many students attend the institution? What is the faculty-to-student ratio for courses, both in the major and in other fields? How much do class and institution size matter to you? For example, a small number of architecture students may be an advantage of a small school, but a larger institution may have more robust resources to offer.
Public versus private: Is the school private or public? Public institutions tend to be less expensive than private institutions because of the support they receive from the state, but they may have higher student enrollments. For international and other out-of-state students, tuition differences between public and private schools may be insignificant.
Cost: What is the overall cost of tuition and fees, room and board, and other expenses? Be careful about using cost as the primary criterion for your initial selection (see Financial aid, below). Cost is and always will be an important consideration, but do not eliminate an institution because of the advertised tuition rate alone. Be sure to obtain complete cost information that includes tuition and fees, room and board, books and supplies, travel, and personal expenses.
Financial aid: What amount of financial aid will you receive in the form of grants, scholarships, and loans? Financial aid should be an important consideration, especially at the beginning of the search process. Realize that at a given institution, a large percentage of students receive financial aid. Many schools have full-tuition scholarships that save you as much as $100,000. You will never be eligible for such scholarships if you do not apply to or consider these schools. Also, do not only consider financial aid upon entry to the program; ask what financial aid is available for upper-class students. Many programs award scholarships on a merit basis.