BEYOND ARCHITECTURE ADDITIONAL
Earlier this week, we had the pleasure to connect with Hallie Crouch, self-proclaimed Architect Whisperer and Director of Strategy / Associate Principal with Bialosky located in Cleveland, OH.
Rather than providing an overview of our conversation, I will encourage you to read her recent article in Connection – Becoming an Architect Whisperer: An Alternative Career Story.  As I learned, Hallie is passionate about sharing her career path and encouraging current students and practitioners to not immediately accept the default definition of being an architect.  Read her article as listed below.
Becoming an Architect Whisperer: An Alternative Career Story
"Everyone should study architecture, but not practice it"
At the end of her article, she provides a critical list of actions and resources; do review for your own us but one of the more important steps she shares is – Lean on your mentors and talk to your managers and leaders.
Also, Hallie was part of team at AIA Cleveland that founded Coffee with Fellows, a bimonthly series centered around a conversation between one Fellow and one emerging professional, interviewing each other. The podcast-like format allows for the inviting conversation to be live, recorded, and archived as a library of multigenerational design professionals.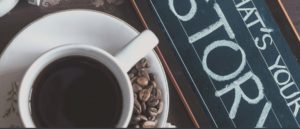 https://www.aiacleveland.com/coffeewiththefellows
More resources to review include.
Alternative Careers for Architect
Architecture Lab – March 2022
https://www.architecturelab.net/alternative-careers-for-architects/
Careers You can Pursue with a Degree in Architecture
Architecture Lab – January 2018
https://www.architecturelab.net/careers-you-can-pursue-with-a-degree-in-architecture/
23 Alternative Careers Architects can be Successful In
https://sankashnarvekar.com/alternative-career-architects/
27 Careers can Pursue Beside Architecture
ARCH 20
28 (Exciting) Alternative Career Options for Architects
Architect Two Cents
https://architecttwocents.com/other-career-options-for-architects/
Last August, we highlighted two resources on the topic of what we refer to as "Beyond
Architecture."
Beyond Architecture: Two Publications – dated August 8, 2021
https://www.archcareersguide.com/beyond-architecture-two-publications/
what kind of architect are you?
Authored by Udo Greinacher
https://www.amazon.com/What-Kind-Architect-are-You/dp/1951541561
Architects After Architecture: Alternative Pathways for Practice
Edited By Harriet Harriss, Rory Hyde, Roberta Marcaccio
https://www.amazon.com/Architects-After-Architecture-Alternative-Pathways/dp/0367441217/
It is worth repeating that an architectural education is excellent preparation for many career paths beyond architecture.  In fact, the career possibilities with an architectural education are truly limitless.
As a profession, architecture offers a myriad of possibilities for rewarding careers – Irene Dumas-Tyson
ARCHCareersGuide.com has a dedicated resource page to Beyond Architecture.  Constantly expanding, the Beyond Architecture resource page has links to a number or articles on the topic and lists of professional associations in a few related career fields including
Architectural History
Construction
Design (Graphic, Industrial, Furniture, Lighting)
Historic Preservation
Interior Design
Planning / Landscape Architecture
Technical / Engineering
Community Service
https://www.archcareersguide.com/beyond-architecture/
Are you pursuing a career "beyond" architecture?  If so, let us know.  Or, can we share your story.